:
Bundeskanzler Olaf Scholz (SPD) hatte mit Blick auf die Vereinigungen Hamas und Samidoun schon kurz nach dem Überfall der Hamas auf Israel am 7. Oktober Betätigungsverbote angekündigt. Gut drei Wochen später wurden die entsprechenden Verfügungen des Bundesinnenministeriums im Bundesanzeiger veröffentlicht.

Seitdem ist es der Terrororga­nisation Hamas und dem internationalen Netzwerk "Samidoun – Palestinian Solidarity Network" verboten, sich in Deutschland zu betätigen.

…

Sämtliche E-Mail-Adressen von Samidoun werden abgeschaltet, ebenso die Profile auf Facebook, Youtube, Instagram, der Plattform X (vormals Twitter) und Tiktok. Das Vermögen wird beschlagnahmt.

Auch die Symbole der Organisationen dürfen nicht mehr gezeigt werden, weder im Internet noch auf Demonstrationen. In den Verfügungen sind die verbotenen Kennzeichen und Logos abgebildet, damit die Polizisten wissen, wann sie eingreifen müssen.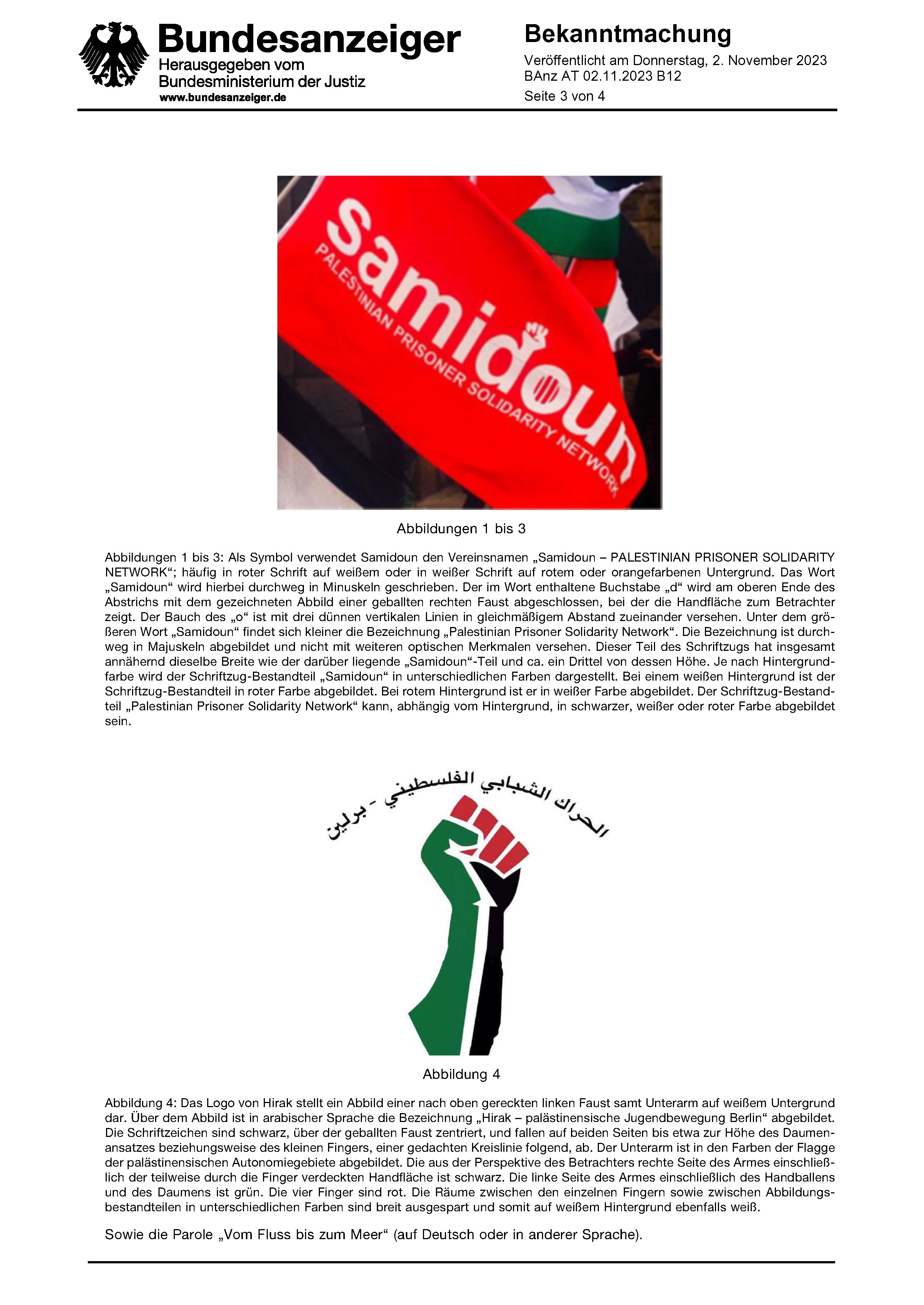 This really does outlaw "Vom Fluss bis zum Meer" and "in anderer Sprache". I had wondered when "im Internet" would be explicit, and enforced. The state action is chilling, and more chilling is the population's acceptance of it. It is illegal to write "From the river to the sea" in a text in Germany?